Tuolumne County sings a song of spring as the flower covered, green earth and snow melt filled rivers come to life with opport
unities of adventure. We've put together a list of some seasonal musts that will have you booking your flight, packing the car, and making the trip.
1. Walkin in Wildflowers: Sunny spring days are meant to be spent on the trails. At Westside Trail in Tuolumne, wildflowers happily make an appearance along this gorgeous gold country canyon. Walk along a historic railroad grade and take in views of a floral hillside. Table Mountain Trail in Jamestown takes hikers to lava rock overtaken by native wildflowers and unmatched views of New Melones Lake.
2. Events for Everyone: When you think California, do you think wine Get the full fine wine and dine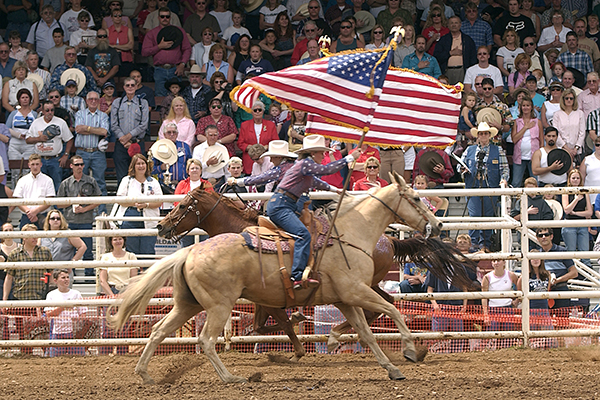 experience in Columbia State Historic Park at the Wine Tasting Event in Columbia. With over 30 wineries and partners, you wont want to miss this annual event.Ever witnessed bull riding How about barrel racing up close This aint our first Mother Lode Roundup Rodeo, but it could be yours. Giddy-up with the locals for one heck of an All-American weekend that wouldnt be complete without a Mothers Day parade in Historic Downtown Sonora.
3. The Green Outdoors: Nows the perfect time to get outside and experience seasonal beauty. Dragoon Gulch Trail is a conveni
ently located trail in Sonoras downtown area- perfect for bike riding or just a leisure walk along the shaded creek side. Spend a day on the green in Groveland at the Pine Mountain Lake Golf Course. Located just outside of Yosemite National Park, this picturesque place will have your followers green with envy at the sight of your latest social media post.
4. Historic Discoveries: History comes to life in the spring at Railtown 1897 State Historic Park for their Wildflower Train Rides through the foothills of Yosemite. Columbia State Historic Park welcomes a reenactment weekend camp out called Columbia Diggins. Parade around the state park wearing your best western costume and converse with interesting gold rush era prospectors.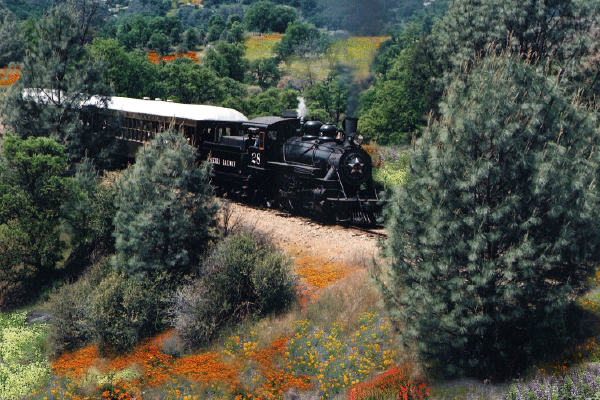 5. Farmers' Markets: May through October is Saturday morning magic at the Farmers' Market in Historic Downtown Sonora. Join the locals for a time of blissful busyness, as fresh produce, baked goods, and coffee bring life to a downtown parking lot from 7:30am-11:30am. For year round shopping, check out the indoor hub for all things produce, at the Columbia Farmory. Open Wednesdays and Saturdays 11am-5pm for a variety of vendors and yummy goods.
Visit www.VisitTuolumne.com to find lodging, including quaint B&Bs, cabins and more, for your trip to Tuolumne County.