An authentically local experience starts with where you stay. In an area rich in Gold Rush history and dense natural beauty, it's no surprise that bed and breakfasts are a traveler's dream come true. Here's just a few reasons why we love recommending B&Bs.
1. Breakfast & Breakfast: When it comes to lodging perks, there's nothing better than sleeping in and enjoying a morning meal with a side of breathtaking views. Make it a gourmet spread nestled in the pines, and Twain Harte's McCaffrey House will have your heart. Enjoy an accommodating breakfast, made from scratch, every morning at 9 am by culinary expert Stephanie McCaffrey herself. Heading out for an early adventure or letting loose for a bit of vacay snoozing. Special needs and times are accommodated with advance notice.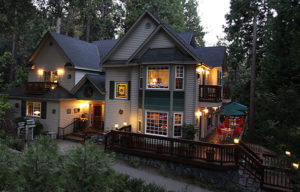 2. Downtown Strolls: With local dining, boutique shopping, and annual events just a block away, The Bradford Place Inn and Gardens is a quaint, white picket fence oasis in Downtown Sonora. Built in 1889, this home carries the best of Gold Rush history into the 21st century. Spend a Saturday morning blending in with the locals downtown at the farmers market or play tourist at the Tuolumne County Museum just a few doors down.
3. GREEN in Gold Country: Keep your carbon footprint small and your adventures big with a stay at Barretta Gardens Inn. Historic Sonora's natural beauty is accentuated in this Victorian farmhouse complete with flourishing gardens that stay thriving with fresh compost and free-range chickens on site. Play all day and sleep easy at night knowing the rooms are cleaned with natural products from local health food stores.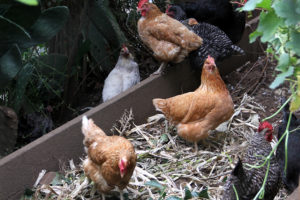 4. From the Farm to the Park: At the edge of one of the world's most adventurous destinations, travelers get an experience all its own at the Red Tail Ranch. The 50-acre property is wrapped in the beauty of the Yosemite Foothills and views of lush meadows. Guests can gather eggs, groom a horse, hike the trails on the property, or just relax and take in the sights. Top your adventurous Yosemite days off with easy conversation around a fire and under the stars.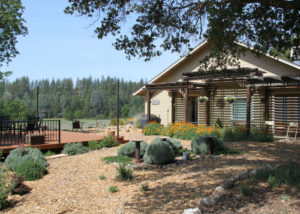 5. A Stanislaus Stay: With High Sierra mountains and thick forested scenery, this land was made for B&Bs. A working horse farm and hummingbird haven just 15 minutes from Yosemite National Park, the Blackberry Inn Bed and Breakfast a is surrounded by unparalleled views of the Stanislaus National Forest. This home grown hot spot is a romantic destination of its own. Launch into your nearby Yosemite adventures and happily retreat back to for a peaceful evening on one of the wrap around porches.
6. Retreat to Relaxation: Unwind and refill your spirit with fresh thoughts and inspired purpose in one of the world's most desired destinations with a stay at Berkshire Inn. Just minutes from Yosemite, this gem is a short drive from world renowned adventure. Picture this: After a full day of hiking and sightseeing, relax in the serenity of beautiful room complete with double French doors that open onto a long porch, with a swing that overlooks amazing views of the forested valley.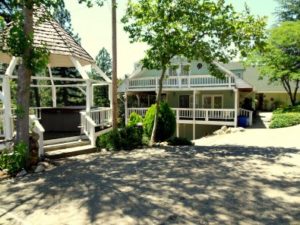 7. Lost in Luxury: The Inn on Knowles Hill was built in 1927 and this Big House, as they call it, truly captures everything there is to love about the roaring twenties. Carefully designed so that each room was a room with a view, guests can get the best perspectives of charming Historic Downtown Sonora from any window of this hilltop paradise. Stay in the Herbert Hoover Room, named for the 31st president guest who once stayed at the estate, look out your window and see an old, fully restored, Rolls-Royce parked beautifully in the drive, as you get ready for a night of dancing on the town. The twenties are calling and this B&B is frozen in time.
8. Art and Nature: The All Seasons Groveland Inn is a one of-a-kind inn and is now known as a charming and memorable accommodation for those who appreciate artistic murals, antiques and unusual appointments evident in each Yosemite themed room. Located in the town of Groveland, you'll find a variety of recreational activities (including golfing at Yosemite's doorstep), unique shops, dining options and the Groveland Yosemite Gateway Museum.
Photo by Damian Riley
9. A Historic Paradise: The Palm Hotel Bed & Breakfast is a Jamestown gem. Built in the 1890's, this historic Gold Rush-era home is named for their landmark palm tree that is over 100 years old! Enjoy the close proximity to Railtown 1897 State Historic Park and Historic Downtown Jamestown's shops, restaurants, and wine tasting rooms.
Photo by Ken Yaecker
Visit www.VisitTuolumne.com to find lodging, including quaint B&Bs, cabins and more, for your trip to Tuolumne County.