When Spring has sprung and we are well on our way to Summer, Tuolumne County is always calling. You may have Yosemite in your minds eye for Summer vacation but there are more than a few gems outside the park that you should add to your vacation plans.
The small town of Groveland, the closest to Yosemite and situated on the direct route to Yosemite from all Northern California, is a great spot to retreat and enjoy the outdoors. Whether its wine tasting on a deck with a mountain view, hitting the links at the Pine Mountain Lake Golf Course, taking a rugged mountain bike ride or wandering through town, youll find a sense of calm. If you prefer wetting your whistle in a Wild West atmosphere, step into the oldest continuously-operating saloon in California, right on Main Street.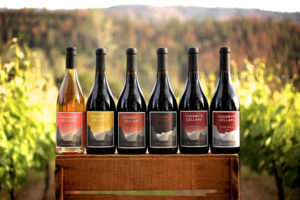 Look no further than Tuolumne County for a unique California Wine experience. Yosemite Cellars in Groveland offers complimentary wine tasting on Saturdays, May through September, from noon to 5:00pm. You will experience the wine of region on an outdoor deck with a view.
Located to north of Yosemite National Park and accessible by both Highways 120 and 108, the Stanislaus National Forest offers another 1,400 square miles of outdoor adventure and beauty to explore. An outdoor enthusiast dream destination, with hiking, fishing, horseback riding, bicycling and plenty of on-the-water opportunities.
While Yosemite National Park is certainly one of the nations most iconic parks, Californias State Parks system certainly doesnt disappoint. Tuolumne County has two exemplar state parks and unique opportunities step back in time into Californias past and take a selfie in history, within 45 minutes of Groveland.
Columbia State Historic Park - Columbia State Historic Park also a real town in California, helps visitors experience what the California Gold Rush was all about. Shops, restaurants and hotels set in the 1850s take you back to a time in California history when the Gold Rush was booming. You can pan for gold, ride in a period stagecoach and explore the town.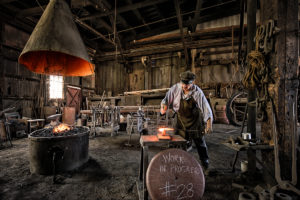 Railtown 1897 State Historic Park - If you want to learn all about historic and vintage trains, look no further than Railtown 1897 state Historic Park in Jamestown, California. The park is best known for being home to the movie star locomotive, Sierra No. 3, but visitors can ride the rails on a historic railway through the Tuolumne County country side and stroll the grounds of the Sierra Railway including a working roundhouse and shops that are still being used to maintain the railroads locomotives and passenger cars and where volunteers hand-make obsolete parts.
Visit www.VisitTuolumne.com to find lodging, including quaint B&Bs, cabins and more, for your trip to Tuolumne County.