The forecast for this time of year is wet weather, and while California always needs it, its not always a welcome sight for visitors who have planned a trip to the Gold Country area along Highway 49. The county's main visitors center (542 Washington Street in historic Sonora) hears a familiar children's song in visitor comments: Its raining, its pouring, I think this place is boring, what's there to do to have some fun til sun comes out in the morning. Here are the area experts ten suggestions:
1. Step back in time on a museum tour. There are several museums in Tuolumne County where visitors learn about the rich Gold Rush history, view historical artifacts and discover geological sites.
2. Challenge the spirits. Get in the spirit with wine and cider tastings. Many are free of charge (a welcome change from Northern Californias better-known wine regions) or charge a nominal fee for tastings.
3. Lace up some history at Long Barn Lodge for Ice Skating. Families have been coming to this rink for generations, once an actual barn housing the miners mules during winters, on Highway 108. The ice skating rink is open daily 10:00 a.m. to 9:00 p.m. Both the experience and the price is vintage: $8.50 plus $2.50 for skate rentals.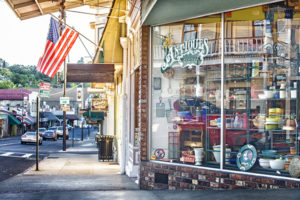 4. Go antique and thrift store shopping. There's nothing better than wild weather outside for permission to stay inside poking around previously owned finds. The county has a variety of both antique stores and thrift stores. A good place to start is the Good Stuff on Pesce Way, just off Highway 49 next to ARCO AMPM in Sonora.
5. Go down under and stay dry View beautiful geologic formations in one of several underground caverns.
Moaning Caverns is located in Vallecito (just 15 minutes from Sonora) on Parrotts Ferry Road, offering a trip into their cavern via a three-story spiral stair-case. They also offer cave rappelling and gem mining, and in good weather, outdoor zip lining. Open Monday through Friday from 11:00 a.m. to 4:00 p.m. and weekends from 10:00 a.m. to 5:00 p.m. Tours cost $17.50 and are every hour on the hour. For the month of January, they are offering a Get Fit in a Cave special to save 20% on cave tours.
California Caverns is located in Mountain Ranch (about an hours drive from Moaning Caverns) and offers several room/chambers in a cave system to view. They are open Monday through Friday from 11:00 a.m. to 4:00 p.m. and weekends from 10:00 a.m. to 5:00 p.m. Tours cost $17.50 and are every hour on the hour. For the month of January, they are offering a Get Fit in a Cave special to save 20% on cave tours.
Mercer Cavern is located in Murphys (30 minutes from Sonora) on Sheep Ranch Road and offers several rooms and chambers in a cave system to view. It is relatively flat and open for visitors with mobility needs. Open daily from 10:00 a.m. to 4:00 p.m.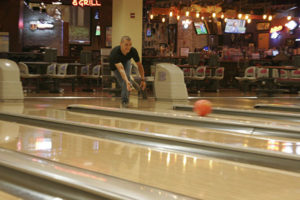 6. Go cosmic bowling at Black Oak Casino Resort. Their 24-lane Brunswick Bowling Center is open daily beginning at 9:00 a.m. and offers Cosmic Bowling Friday and Saturday beginning at 6:00 p.m. A full game arcade and Sports Grill completes the visit.
7. Play indoors for a while at Black Oak Casino Resort. The casino has a special penny slot area to pass the time without spending a fortune.
8. Enjoy local art even some made by you. There are several galleries in downtown Sonora, Jamestown, Twain Harte, Groveland and many spots along the way. At Brush and Cork, visitors can paint their own masterpiece by following the step-by-step designs of owner Judy Grossman, who refers to the experience as Grown Up Paint By Numbers. (The grown-up part is the BYOB to enjoy a bottle of local wine) Visit the website for hours and special painting class themes.
9. Visit Covers Apple Ranch for Mile-High Apple Pie. Along with ranch tours, a petting zoo, family-owned Covers best asset is a restaurant for generous portions of comfort food like biscuits and gravy, French toast, soups, salads and wonderful sandwiches. Wash it down with their hand pressed cider and save room for a piece of mile-high apple pie made in their bakery for dessert.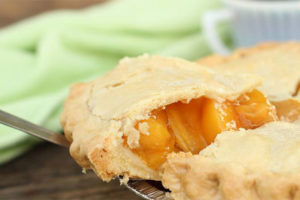 10. Take in a play.Sierra Repertory Theatre kicks off its 2017 season on February 18 with Sister Act in East Sonora and April 14 with Noises Off at the Historic Fallon House Theatre. Tickets are $28.00 - $35.00 with matinees making them a fun way to get out of the cold, while seeing first-rate live theatre at unheard of prices.
Tuolumne County is located just 2 hours from the San Francisco Bay Area, making this area an easy day trip, but the areas abundance of unique lodging beckons a stay overnight or two. Book directly from the visitor website at VisitTuolumne.com for the options of hotels and motels, cabins and bed and breakfasts, casino hotels and historic inns. Click here to receive our e-newsletters with Tuolumne County travel information, events and more.