With endless summer activities to enjoy and breathtaking scenic destinations to experience, make sure to leave some room in your travel itinerary to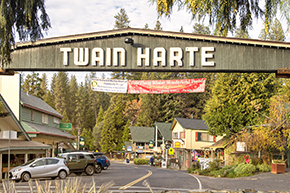 celebrate summer in the cool evenings of Tuolumne Countys various venues. Its time to get outside and get groovin to the sounds of summer.
Concerts in the Pines: Theres no better way to end a High Sierra day than with a Concert in the Pines at Eproson Park. Centrally located, the venue is within walking distance to lodging, dining, and wine tasting. Bring a picnic, bring a date, and bring your dancing shoes for some Saturday night fun in this sweet little mountain town. Twain Harte concerts are every Saturday night at 6 pm June 16-August 25.
The Cool Caffe: See a band, have a brew, and blend with the locals at Caffe Blossom. Saturday nights are always fun in Twain Harte, where live music fills the fresh mountain air and folks gather to the towns center for free music and priceless good times. Lodging, dining, and mini golf all within walking distance of this cafe by day and music venue by night. Caffe Blossom hosts concerts June-September.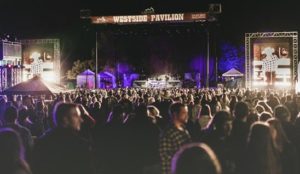 Foothill Pavilion Paradise: Brand new to Tuolumne County, the Westside Pavilion has awakened the foothills of Yosemite with music and renowned entertainment. Get lost in the music and find yourself captured by the magical scenery that is Tuolumne. Dont want to drive Travel with ease to and from the venue with the complimentary shuttles from Black Oak Casino Resort to the venue.
Evening Farmers Market: Wednesday evenings are best spent in Tuolumne's Memorial Park, where midweek travel meets lively fun at the Open Air Farmers Market 4 pm to dusk. Shop for fresh goods or handmade finds, and linger longer with the locals as live music hits the stage at 6 pm. If the small town friendliness doesnt draw you in, the beautiful surrounding foothills are sure to do the trick. Enjoy the seasonal market event June 6- August 31.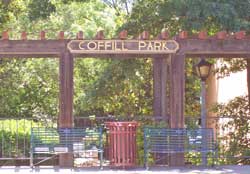 Get Down Town: Spend an evening shopping, dining, and dancing in Historic Downtown Sonora, where, every 2nd Saturday Night, a courtyard park is lit up with twinkle lights and live music fills the air. Let loose in Coffill Park and join the crowd of all ages in dancing to the upbeat free entertainment. Not in a daring mood People-watch with a glass of local wine at the no host bar or enjoy a margarita at the nearby Mexican restaurant that overlooks the venue. Join the free concert fun June- October.
Old Town, Art, Music and More: Main Street Jamestown comes alive every First Friday of the month, May through October during the "First Friday Jamestown Art Walk~Wine~Dine & Music Event." The name pretty much sums it up...there's no shortage of creativity here. Before the event, walk through Railtown 1897 State Historic Park or along the Walk of Fame.
Nearby Gold Country Gems: A scenic 20 minute drive from Tuolumne County is the town of Murphys. Just as the downtown begins to quiet down for the evening, Ironstone Vineyards and Twisted Oak Winery are getting started with summer nights of wine and entertainment from both local and globally recognized talents.
Visit www.VisitTuolumne.com to find lodging, including quaint B&Bs, cabins and more, for your trip to Tuolumne County.