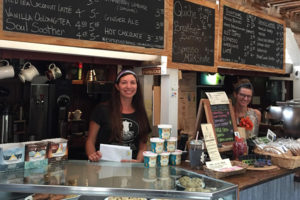 While an incredible rainy season has a portion of Highway 120 temporarily closed beyond Crane Flat towards Yosemite Valley, there's plenty of reasons to keep your plans to visit, including visiting the under loved but so amazing (and open!) north side of Yosemite. Here's more reasons why you should head on up Highway 120:
The Hills are Alive Its been a while since we have seen the rolling foothills leading into Tuolumne County this green! Tie that in with a spectacular backdrop of the snow-covered Sierra Nevada mountains and you have an epic scenic drive as you enter Tuolumne County.
Get Your Groove on in Groveland Maybe you recently read in the Bay Area News about all the ways to play at Highway 120s Groveland In case you didn't here's some tips for a good place to start! Go: The Iron Door Saloon Sip: Mountain Sage Coffee, Yosemite Cellars (by appointment) Explore: Yosemite Gateway Museum Eat: Fork and Love Restaurant Sleep: Hotel Charlotte
Bragging Rights Did you know that 95% of visitors to Yosemite National Park only see 5% of it Be part of the 5% to see the less-visited, yet equally as stunning parts of Yosemite like Hetch Hetchy and the Merced and Tuolumne Groves of Giant Sequoias. Heres what John Muir had to say about Hetch Hetchy: After my first visit, in the autumn of 1871, I have always called it the Tuolumne Yosemite, for it is a wonderfully exact counterpart of the great Yosemite
It's Just Snow Fun! Take advantage of the incredible snow conditions by visiting the Crane Flat snow play area. You can also opt for snowshoeing or cross-country skiing through groves of giant sequoias.
Youve Heard of Powerball, How about Powerfalls Above record rainfall equals amazing waterfalls and they are booming at Yosemites Hetch Hetchy Reservoir! Grab your friends and family and get ready for a selfie using Wapama Falls as your background.
Were on Wildflower Watch We are starting to see signs that we will soon be in the middle of wildflower madness! Already daffodils, poppies and other early bloomers are peaking through the earths surface throughout the area.
Its Easy and Affordable Fun With a variety of lodging options from bed and breakfast inns to historic hotels and top-rated lodges, Highway 120 is perfect for an affordable and fun getaway. Book your stay today!
For updated 24-hour road and weather conditions for Yosemite National Park, call 209-372-0200 and press 1. This information is also available on the parks website at www.nps.gov/yose. You may also call the Tuolumne County Visitors Bureau at 800-446-1333.
Visit www.VisitTuolumne.com for more information on all there is to see and do in Tuolumne County.