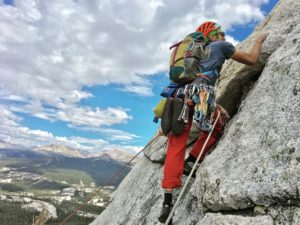 Go on a vertical adventure in Tuolumne County and join an upbeat culture of climbers in conquering world class climbs in Northern California.
Yosemite National Park
-See a Special Note About Visiting Yosemite in 2022-
Its no secret that Yosemite National Park is a destination like no other for rock climbing. This world renowned destination has drawn the climbing culture for decades. Tuolumne County makes up over 50% percent of the park including Tuolumne Meadows. This natural playground is a destination for beginners and experts alike for climbing and bouldering. Did we mention its the quieter part of the park No crowds make for great times. Accessible seasonally May-October.
Gold Country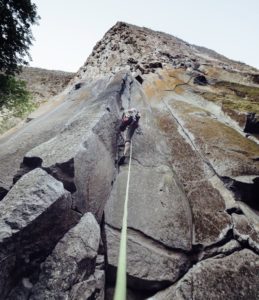 A historic utopia full of possibility for early 49ers and a current hidden gem for climbers in search of adventure, Jamestown's Table Mountain is a local favorite destination for hiking, biking, and rock climbing. With unparalleled views overlooking New Melones Reservoir and surrounding foothills, this ancient lava stone plateau has an elevation gain of 679 ft and an excellent diversity in climbs. From beginner climbing to world class levels, this destination is equipped with the safety precautions like protected bolts that will keep you coming back. Accessible year-round.
High Sierra
Lakes, trails, and unique rock formations account for the magic of Highway 108s Sonora Pass. At an elevation of nearly 6400 ft, Columns of the Giants is the perfect summer spot for fresh mountain air and climbing like no other location in Northern California. Known for its style of overhanging volcanic formations and the rare opportunity to climb across the columns, this location belongs on a climbers bucket list. Accessible seasonally May-October.
Local Outfitters We Recommend
Sierra Nevada Adventure Company in Sonora and Yosemite Adventure Supplies in Groveland both have a wide range of climbing resources like maps, local literature, equipment, and locals behind the counter who are sure to share their best tips on their favorite locations. Stop by, gear up, and get outside.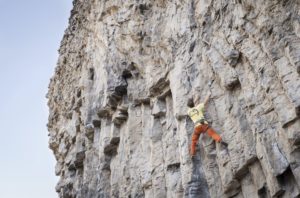 Visit www.VisitTuolumne.com to find lodging, including quaint B&Bs, cabins and more, for your trip to Tuolumne County.